May is a Star Wars filled month with National Star Wars Day on May the Fourth and the 40th Anniversary of the original Star Wars movie on May 25. We're embracing all hairstyles encouraged by the Star Wars universe this month!
Whether inspired by moms and dads who love the films, or the superhero factor; it's clear the iconic looks and styles from Star Wars are still prevalent today.
Star Wars Girl Power
Rey, Padme Amidala and Leia Organa all have their moments to shine in their movies and spin-offs. Your kiddos definitely love the braids, up-dos and party styles inspired by a galaxy far, far away.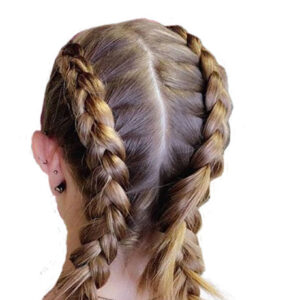 Futuristic Retro Boys Style
Sure, Han Solo and Luke Skywalker may be styling the 70s hair, but don't let that fool you. Check out these updated boys looks—also inspired by Obi-Wan Kenobi, Finn & Poe Dameron—that are perfect for your little Jedi or nerf herder.
Regal Looks and Party Time Favorites
If your tiny tot wants to look like a princess or rock out like the Cantina Band, look no further than your local, participating Snip-its. Think about hosting their next birthday party here!
The nostalgia of great adventure movies and the battle of good vs. evil inspires current, on trend hairstyles for our kiddos 40 years later. Stop by Snip-its and talk to our Kids Hair Experts about hairstyle trends, up-dos, braids and birthday party events. It's fun in here!