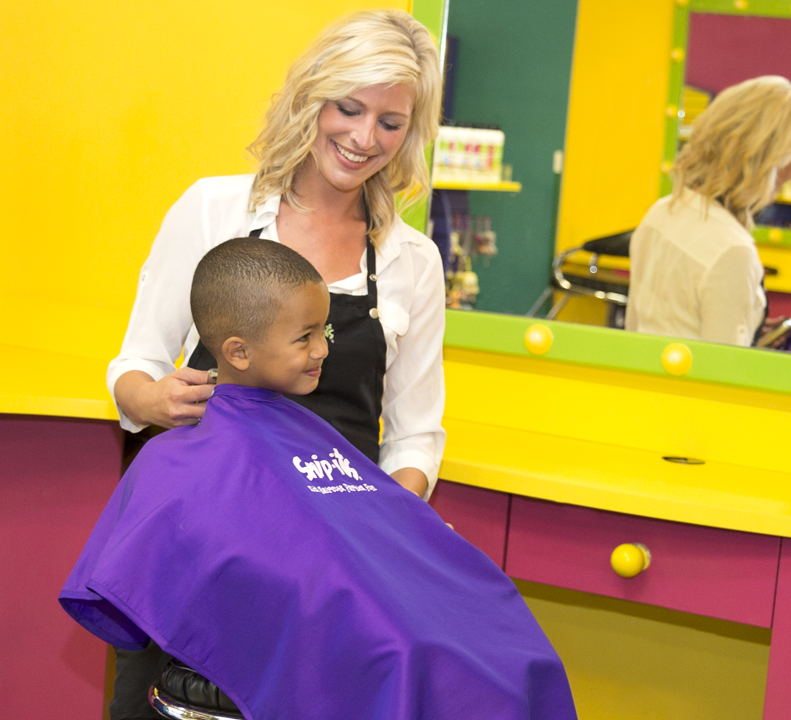 Welcome to Snip-its of Anaheim Hills
Coming Soon!
When you're ready, so are we. We're a walk-in salon, so no appointments necessary.
Contact Us
8170 E Santa Ana Canyon Rd
#191
Anaheim, CA 92808
(714) 363-3981
HAIRCUTS SHOULD BE HA-HA-HAPPY.
Snip-its is a full-service hair salon for kids serving the Placentia, Anaheim, and Yorba Linda areas. Kids love going to Snip-its for the interactivity and entertainment, providing parents with a stress-free experience. We Speak Kid™ at Snip-its of Anaheim, so everything in our salon is designed to entertain your child, making the haircut experience fun!

Every Snip-its adventure includes a welcoming sing-along video to get your child excited about the fun ahead, as well as interactive computer games with Snips and the Gang, prizes, and more. Kids enjoy coming to Snip-its so much, we also provide spa and discount packages and ear piercings! Drop by Snip-its located in Anaheim Hills Festival at your convenience, and experience the magic with your child.