Party packages that are a cut above.
We'll make your next birthday the best party ever. We will provide dress-up outfits, party favors, a choice of styling — even a special gift for the birthday boy or girl! If you have a special request, just ask one of our Party Planners.
Party availability and Party Packages vary by location. Visit your local Snip-its to book a party.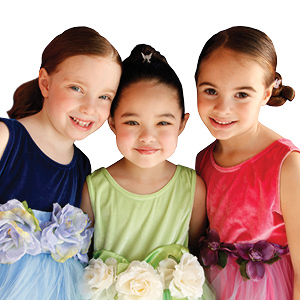 Glamour Party
Fairy tales do come true when you choose our Glamour Party option. Snip-its Party Planners will help each guest get ready for the big ball with special party hairstyles, princess gowns and crowns, and sparkly makeup. Once their makeover is complete, everyone can walk a catwalk that's fit for royalty, posing for all to see!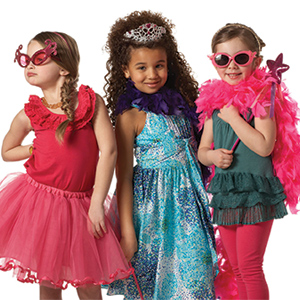 Trip to Hollywood Party
Why just go to a movie when you can host a party where everyone's a movie star? Your guests will be whisked away for a wardrobe change where they will get dressed to impress with a fancy Hollywood outfit, makeup, and hairstyle. Once they're ready for their close-up, they'll make their way down the red carpet, complete with flashing lights and paparazzi!
Spa Party
Everybody deserves a little pampering, especially on their birthday. Let our expert Party Planners make this day one in which everyone feels special and looks fantastic. Spa packages can include manicures, pedicures, and facials. It's always a great party when EVERYONE can get in on the fun!
Rock Star Party
We've set the stage for your rising star to shine! Once your birthday boy or girl and their guests arrive, they can choose fun rock star outfits, hairdos, and makeup. When they're ready to get front and center, the concert begins, and everyone can sing their hearts out with karaoke and dance under our disco lights. This party will be epic!
Online Invitations
Free online invitations are available for your Snip-its party or group event. Once your party has been confirmed by the salon, select from our collection of digital invites powered by Punchbowl. Customize for your event, add your party details and quickly share the invitations via email or social media. Get started now.
Party availability and Party Packages vary by location. Visit your local Snip-its to book a party.